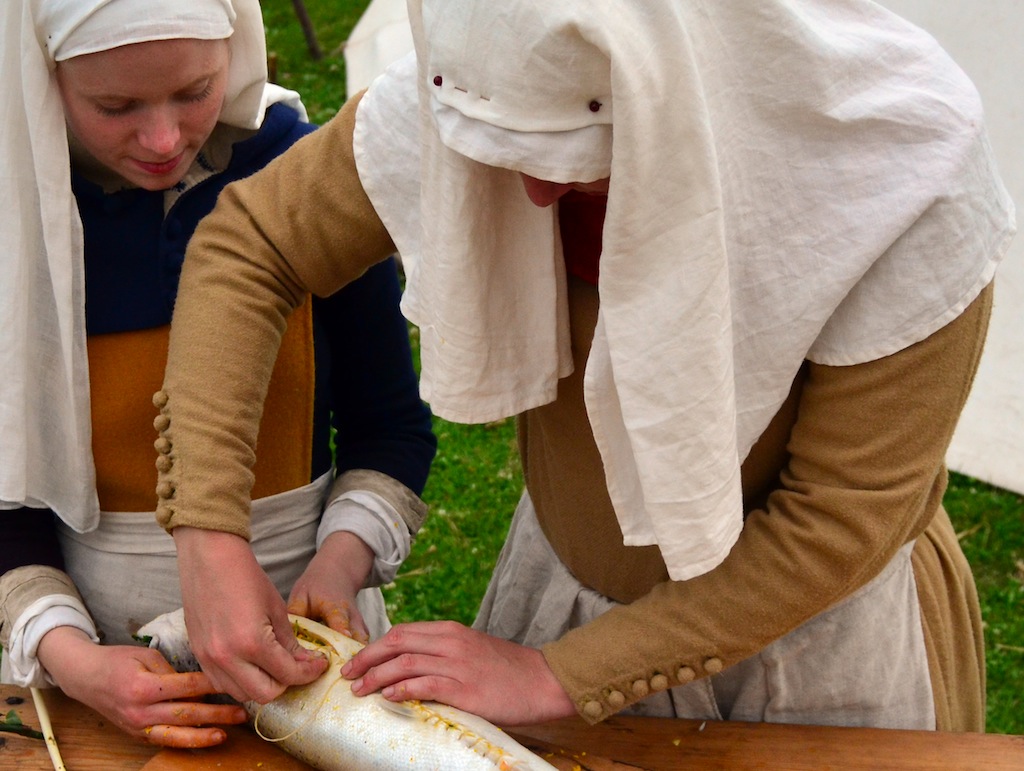 Articles and reconstructions concerning life in the late 14th century
Politics and history of Sweden
A 14th century political history of Sweden, part 1 – The beginning – Johan Käll/Peter Ahlqvist
A 14th century political history of Sweden, part 2 – The struggle of the lawmaker – Johan Käll/Peter Ahlqvist
A 14th century political history of Sweden, part 3 – The age of the king – Peter Ahlqvist
A 14th century political history of Sweden, part 4 – Defeat and union – Peter Ahlqvist

Family tree of Swedish royals during the 14th century – Peter Ahlqvist
Timeline of Swedish politics 1306-1412 – Peter Ahlqvist
Who was Albrecht of Mecklenburg? – Peter Ahlqvist
"Här lyktas Konunga styrsl" – Fredrik Carrasco
The Hanseatic League in Stockholm – Peter Ahlqvist
Warfare, arms and armor
A note on 14th century warfare – Johan Käll
The reconstruction of a Wisby-gauntlet – Johan Käll
Swedish medieval armour terminology – Johan Käll (In Swedish)
Firearms and blackpowder – Johan Käll/Peter Ahlqvist
Society and customs
14th century measurements – Johan Käll (In Swedish)
Lite över 1 000 fornsvenska ordspråk, del 1 – Johan Käll
Medieval proverbs. (In Swedish)
Lite över 1 000 fornsvenska ordspråk, del 2 – Johan Käll
Medieval proverbs. (In Swedish)

Clothing
Medieval Swedish shoes – Johan Käll/Peter Ahlqvist
Loads of pictures!
Bland surcotter, struthättor och cotehardies – en bildanalys av den nordeuropeiska mansdräkten 1300-1350 – Anders Lindkvist
An essay about male costume, 1300-1350. (In Swedish)
Coping with winter – Johan Käll
How to cope with winter climate wearing medieval clothes.
Det medeltida prästerskapets civila dräkt – Anders Lindkvist
Dress of the medieval clergy. (In Swedish)
 Material culture
Carry Sack from Martebo – Johan Käll
On a sack pictured in Martebo kyrka, Gotland.
A late medieval chest – Johan Käll
A detailed analysis on a Swedish chest