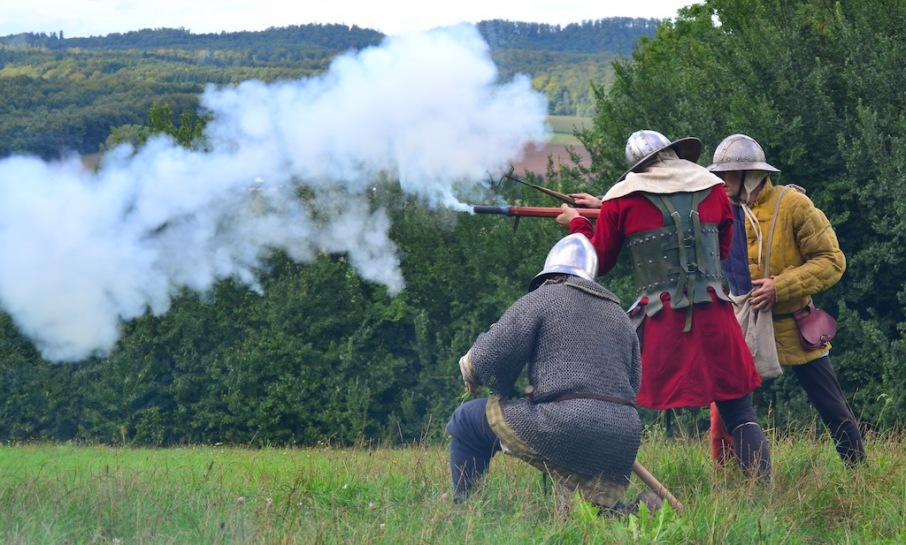 Albrechts Bössor is a reenacment group displaying Swedish gunners during the reign of King Albrecht of Mecklenburg during the second half of the 14th century.
We travel throughout Europe to show the daily life and equipment of a 'bösserote' (gunnery squad). As is customary within Swedish reenactment, we perform both living history and battle reenacment, all year round.
We do not portray knights, but instead show the common yet professional soldiery of the time. We use small tents such as those that may have been used by soldiers, and wear light armour intended for gunners who are not supposed to take part in close combat.
Have a look at what we do!